Hi There,
We have this crazy idea that learning about your safety and the of the ones who surround you on your place of work should be fun.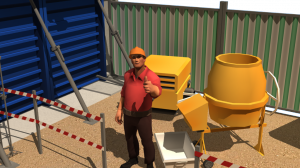 What we don't like:
- 2 hour video on VHS from the 80′s with an awful voice telling you what to do when the building is on fire
- Super 8 hour boring traning were you have to listen to the same guy from 10 years ago with his powerpoint 98 slides
- Text Quizzes that test your safety skills and give your good grades because you studied well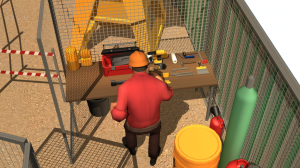 What we Love
-Video Games
-Natural interfaces (Kinect, PS Move, sound recognition)…
-Serious games that use the latest technology to make your life safer
-Active experience in which you play with your friends, gain points, get better
-A game in which you are the center of the experience, a place where you can make mistake and see the result of them
That's why we are working on Safety Measures, the most Unique Security and safety Serious game, letting you play with your colleagues to make your workplace safer whilst having fun doing it.
We are looking for industrial partners who want to join the adventure and be the first in the world to integrate the most innovative Safety Serious game to date.
Are you the one? Drop us an email: contact@fishingcactus.com