As promised, the official NSD Powerball game is finally available for download worldwide.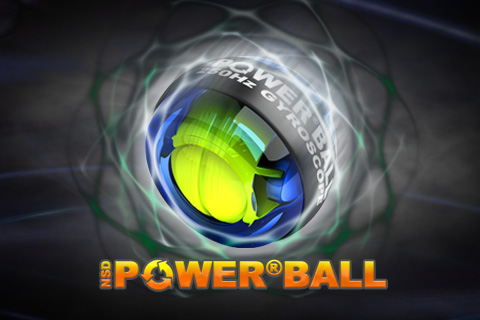 On top of packing 7 Powerball models, 3 game modes and Open Feint integration with 21 achievements and online leaderboards, NSD Powerball contains 3 discount codes unlocked by earning achievements and redeemable at several Powerball online vendors.
NSD Powerball is the free to play version of the game and comes packed with a training Powerball which lets players test the gameplay without limits. 6 Additional Powerball model with enhanced visual effects, game modes and the ability to compete on the leaderboards are available as inApp purchases. The EEZI starter, a simple device capable of auto–starting Powerballs is also available as an inApp purchase.
Download here: http://itunes.apple.com/app/id389349330
NSD Powerball Complete is the full-content version of the game. Priced at 4.99$/€3.99, NSD Powerball Complete contains all the Powerball models available through inApp purchase in the free version of the game. Upcoming Powerball models are guaranteed to be available for free in this version.
Download here: http://itunes.apple.com/app/id415887727
ABOUT THE NSD POWERBALL GYROSCOPE
Explosive, dynamic, exciting… addictive! An NSD Powerball is purchased every 32 seconds around the world! NSD Powerball is a revolutionary new Gyroscope which literally explodes with mind numbing inertial forces once you activate its internal rotor! An inbuilt speed meter makes it impossible to put down because you'll always want to beat your own high score or those of your friends, making NSD Powerball a seriously entertaining & fiendishly addictive way to exercise and get stronger!
Check out more about NSD Powerball:
http://www.powerballs.com/