Fishing Cactus is proud to announce the release of Trenches: Generals on iPad!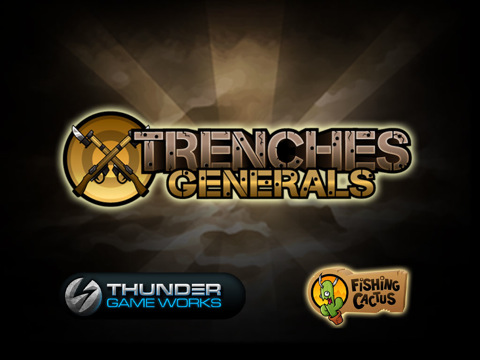 Developed as a sequel to the famous Top10 iPhone game: Trenches, Trenches: Generals adds more flavors to the original game and bring brand new features to expand the game experience!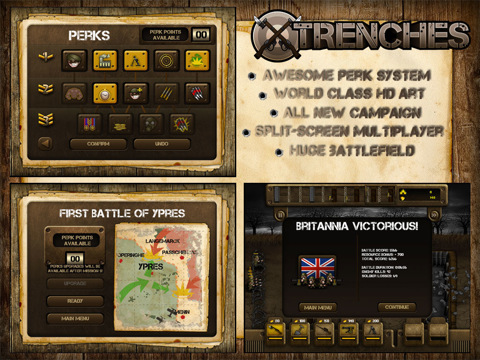 BRAND NEW CAMPAIGN
The war rages on and you must continue the war effort in Western Europe during the Great War. The brand new campaign allows you to have more fun than ever before and allow for a whole new experience!
AWESOME PERK UPGRADES
For the first time ever, Trenches introduces a perk system to allow the player to customize the way they battle! Love the sniper? Now you can choose the perks to equip them with better weaponry or reduce their cost. Does dropping heavy artillery on incoming troops excite you? Now you can do it more often!
SPLIT-SCREEN MULTIPLAYER ON 1 DEVICE
Tired of your friends coming over and not letting you play your favorite iPhone game? Now you can have them join you on the iPad with cooperative and competitive split-screen multiplayer on 1 device!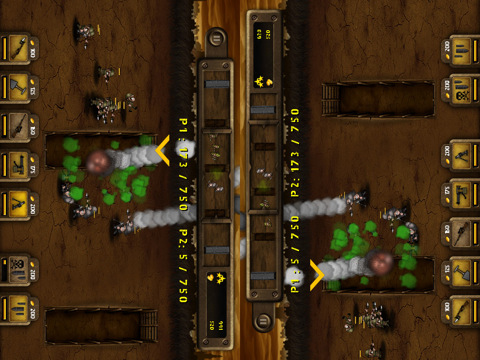 HD GRAPHICS
The brand new high definition art will have your eyes explode with delight! Well, not literally, but the vibrant detail looks great on an iPad!
Get it now on the appstore: http://itunes.apple.com/us/app/trenches-generals/id431074398?mt=8#