Hey folks, our new iOS and Android game is now available on both the AppStore and Google Play, it is called IndestructoTank and will blow you away by its pure arcade experience!
The plot? Quite simple: as the pilot of an indestructible tank, you have certain responsibilities – Kicking Butts!
Link to iPhone/iPad (iOS 3.0 and above): http://tiny.cc/itankios
Link Android version : http://tiny.cc/itankandroid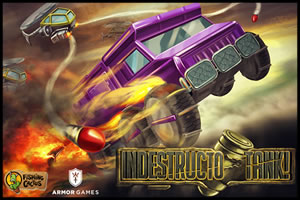 In IndestructoTank you use the enemies' weapons against them as you catapult yourself through the air and destroy the enemy air force! Upgrade enemies count to max your combo but watch out for your fuel as an empty tank means an inevitable explosion! Just take a look at the trailer.

GAME FEATURES:
✯ 40 missions to complete
✯ 4 different environments
✯ 4 game modes
✯ 5 types of enemy
✯ 48 achievements to beat
✯ 2 online leaderboards
✯ Gamecenter
✯ 9 crazy skins to pimp up your tank.
Do you like this game? Rate it, give comments here or on our Facebook page and more importantly spread the word around!
More screenshots? Here you go!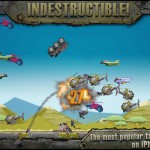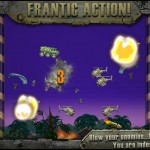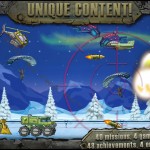 By the way, the game features two control modes: you can control the tank using the accelerometer or touch inputs. Take a look at the options menu.