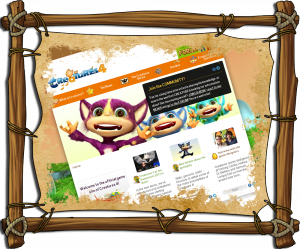 As someone remarked on our commentaries to our previous post , the Creatures 4 website has reopened its doors! So today we're gonna tour you through the website features to make sure n00bs are not left behind!

If you've never heard of Creatures, in the "What is Creatures 4" section you will have all your questions answered. The next step is to sign up, if you haven't done so already! You can log in through Facebook and become fan of the Creatures 4 Facebook Page or follow the game on Twitter. To never miss a thing about your favorite game and always be the first in the know, subscribe to the Creatures 4 Newsletter!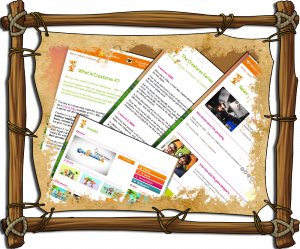 With your brand new account you can interact with the community on the Creatures 4 forum, which is of course where you will hang out most of the time from now on. And if you want to make new buddies you definitely need to introduce yourself in the dedicated section, where thousands of fans are waiting exactly as you are!
If you grow tired of chatting you will find an awesome Goodies section where you can download all the screenshots and wallpapers you want, learn what's new about Creatures 4 and if you're up for some history lesson, in The Creatures Series section your curiosity will finally rest.
I guess that's all for this quick introduction to the Creatures 4 website, but if you have more questions you can always check the FAQ!
Have a safe trip on Sphericus