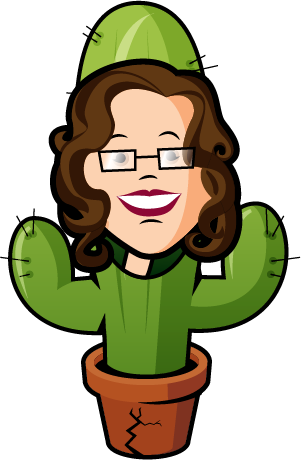 It's kinda strange writing my own presentation and publishing it. It's like asking yourself the questions and giving the answers at the same time , but… that's how it is, so I won't hesitate any longer.
Since a few weeks you have probably noticed (and I definitely hope so, otherwise I'll need to wake you up a bit more, I guess!) our blog has finally become more active. Yea, well, there's someone behind it, and that someone is me! Nice to meet you, Fishing Cactus fans, I'm your new PR Manager. Bruno has great plans for me (I hear an evil "MOUHAHAHA" behind me)…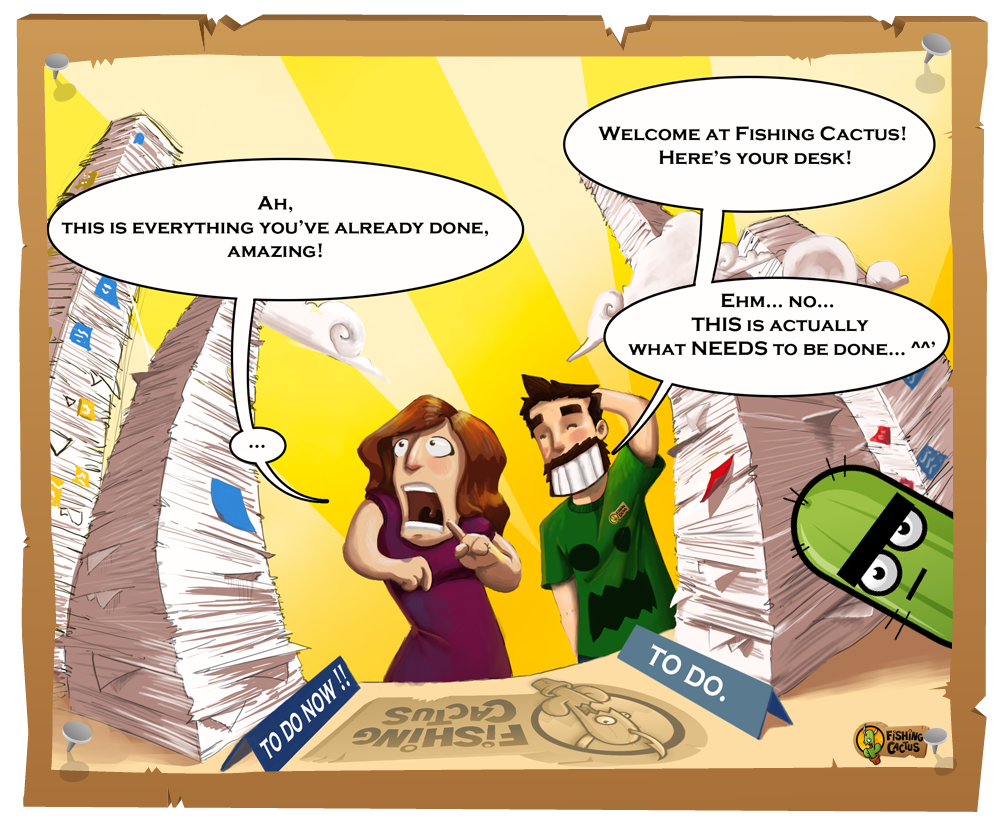 … well, it's still to be proven I can survive this, but I'm a hard worker and I'll do my best.
I promised some of you a bit of filthy details about my private life so I'll keep my word!
I'm not a guy disguised behind a female alias, I'm a real girl! Well, that's not actually a surprise, I guess, but as for sure I'm a bit of a geek and, as proof, I'll let you peek into my room at my house and see it with your own eyes!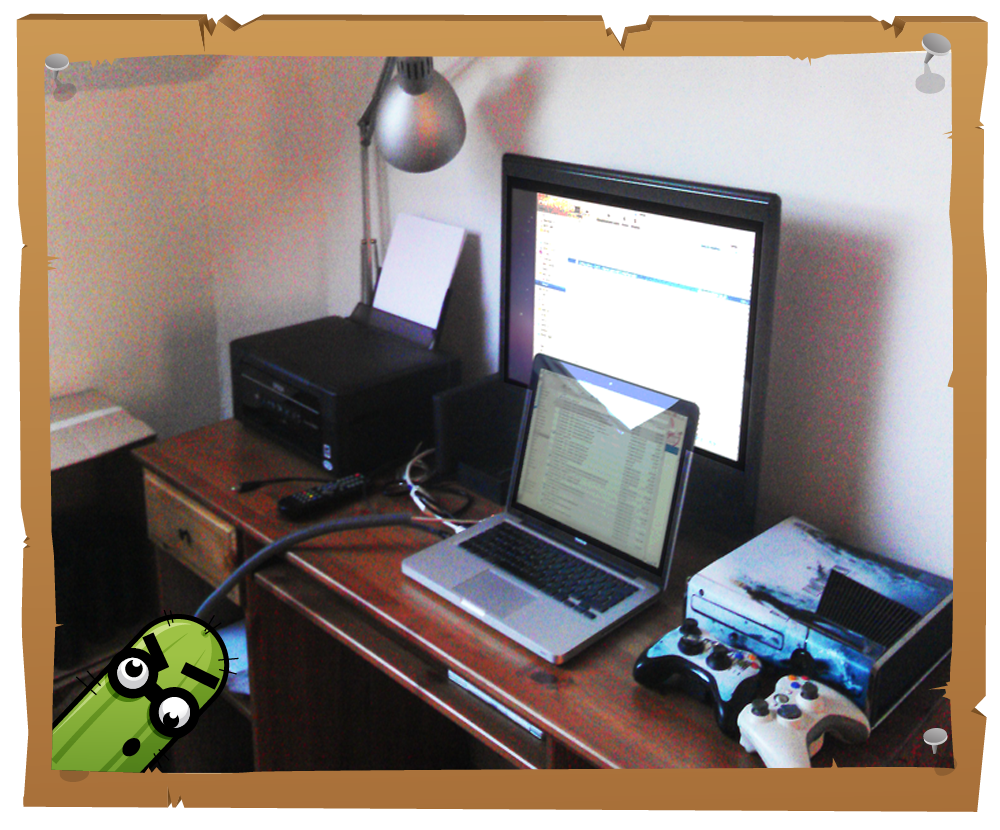 You probably won't see them, but there are also 2 hard disks and a router in the dark! Next to the moving boxes, which still serves me for my hundreds of shoes (I'm still a girl, after all).
I also have a cat! I found him crying at my door and… he took my house as his, actually >.>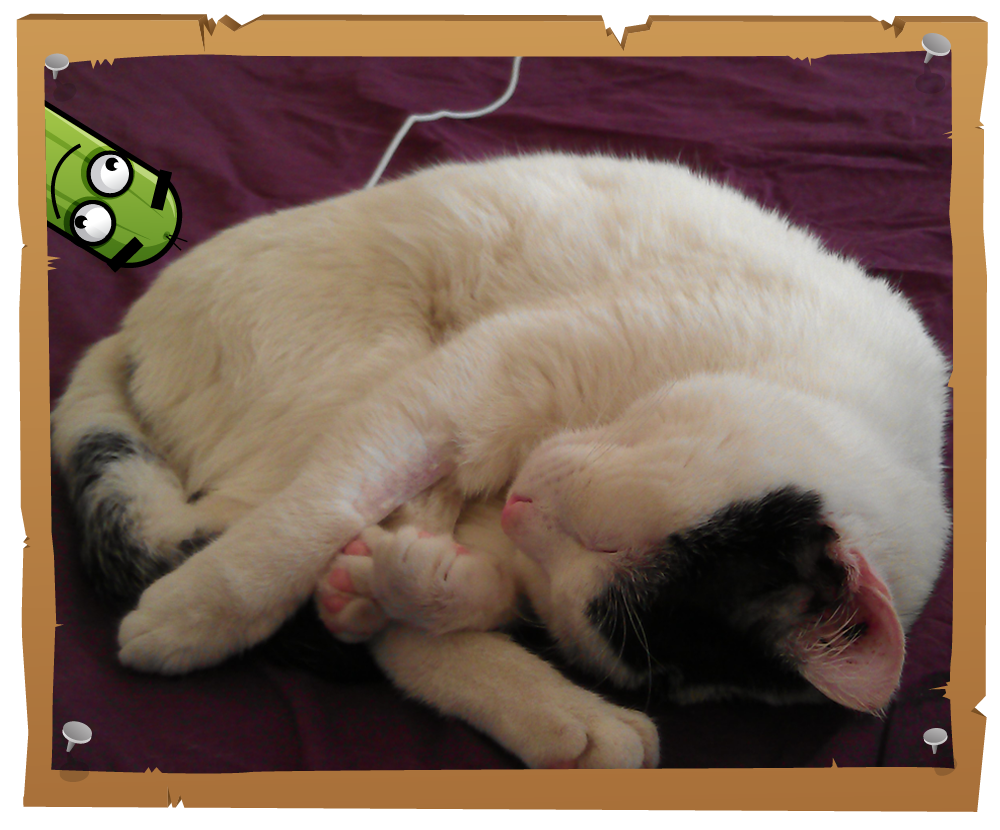 I'm a strong Apple supporter, so I named it "Mac". It couldn't be otherwise! You see? He is wired too!
Other stuff you don't know about me is that I'm Italian and I OWN the recipe of the "Spaghetti alla Carbonara" so never argue with me about that or you'll die! I studied Communication Science at the University, worked for 3 years in France for a videogame company as "Italian Marketing Coordinator and Content and Community Manager" (it took me ages to present myself each time!) then I decided that even if working for my fellow-countrymen was fun, I preferred a more international contest. And that's when Bruno called. I'm still adjusting, but the Fishing Cactus's guys (and girls, of course!) are amazing and I hereby officially promise I'll organize more barbecues!
In my spare time I write for one of the most popular videogame magazine in Italy and I'm helping some university students building up their videogame company.
My future projects? Well, I've recently found out I'm pretty good as radio announcer and some friends asked me to start a program on videogames on their French webradio, the only problem is my lack of time.. :/
I hope you had enough and I will definitely cya next week for more fresh and juicy stuff about Fishing Cactus!