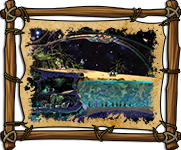 Here we go again for the last, but not the least, lesson of Creatures' history. Today, let's learn a bit about Creatures 3, the latest episode released… until we get to write our own chapter together with you folks

Living on their little coin-shaped planet, the Shee were not happy at all with the growing disturbances from the spreading Grendel species. Watching the stars, they spotted a fantastic spherical planet which looked much more impressive than Albia. Soon enough the Shee were on their way to Sphericus, embarked on an Ark with their creatures, the Norns and the Ettins.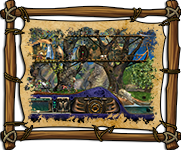 However, approaching the planet of their dreams, the Shee found out that the Grendels' Mother had snuck aboard. So they were forced to abandon the spaceship, leaving their poor creatures to their own fortunes.
Naturally it fell onto us, gamers, to help them again, educating those Norns as well as we could. Some of them were reluctant to say "gadget" because of a brain mutation but we did our best. Although we all ultimately failed to create an absolute balance within the spaceship's environments, we still managed to create some amazing twins (identical or not). And that alone is pretty awesome!
In a word, the third opus of a pure gold series, although more technology focused, was still fantastic for expressing biological creativity, and was filled with a lot of humor and a touch of cuteness