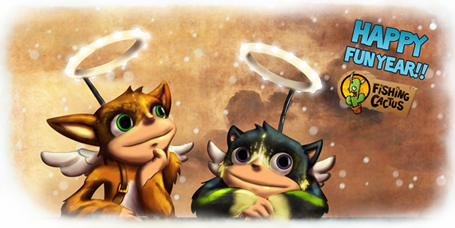 Time has come to thank every single person who supported Fishing Cactus during this smashing year. Last year, we were in a hurry for sharing our wishes but this time, and because it's beginning to look a lot like 2013 (and because we survived the 21st of December of course!), it seems like it's the right time to have a look at what we have done this year and what's coming for the new year.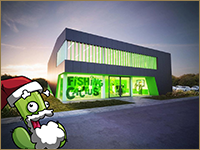 Walking on a Cactus Wonderland
The time when we'll put our spiky foot on the floor of the Fishing Cactus brand new building is approaching. Santa signed our loans and validated our plans. All we have to do now is to place the first concrete block. Planned for early 2013, we'll of course celebrate it accordingly!
Fishing Cactus goes to China in 2013
Fishing Cactus just signed for a video games training in China from the 4th to the 15th of March. For the occasion, one Artist and one Game Designer will fly to Asia to represent us there and coordinate small art teams (think GameJam).
Tales From the gaming trenches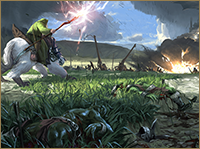 'Twas the night before Christmas, when at the glow of their screens, the cacti asked themselves: "what have we done this year?"
First of all, we worked for a very well-known publisher (soon to be announced). The work we have been delivering opens us doors to other collaborations. You'll learn more about the game by the end of January.
We collaborated with Reak-Lab and White Laser Games on a web browser game called Thormae. It should reach beta stage just before February. The team in charge of the game has spoiled their baby and it is now time to see all pieces come together for the final polishing phase.
Next, we are quite glad to say that Creatures 4 which we have been developing with Big Ben Interactive for more than a year is finally on a roll. After quite long wait, we are on the verge of signing a distribution deal with a big player in the online games industry who will be responsible for the distribution of C4.
Then, as many of you already know, Fishing Cactus has been working for a while on Serious Gaming. Our passion and our faculty to simply turn serious things into awesome games, gave us the opportunity to work on many different projects this year.
One of those projects that makes us very proud is called Algo-bot. The game aims to teach you, in a very Fishing Cactus fun way, the basics of programming logic. But we'll tell you more about it on a next post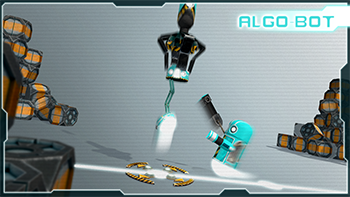 As you can guess, it has been a very interesting year and from the team point of view, things have been rockin' around the Christmas Tree! Best wishes for 2013 and have a happy holiday!