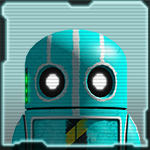 Have you ever wanted to learn programming, but were too intimidated to give it a try? Were you turned off by the logic intricacies that programming requires? Well, here at Fishing Cactus, we are currently working on a Serious Game that will help you with that. The game is about Algo-bot, a cool little robot that's here to teach you the basics of coding. So, grab your cup of coffee, here the story begins.
A few months ago, Technobel tasked us with making a game that would be used at their training center. So we set out to create a game that will help people grasp the essential skills of logic that the programming craft requires. And that's how our little Algo-bot was born.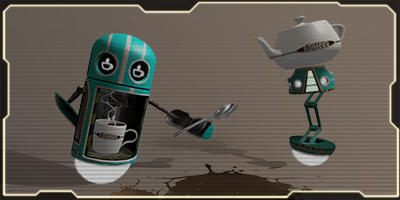 The Algo-bot world is one of leaking toxic containers, industrial crates and stubborn little robots. It takes place inside an unspecified power plant, in an unspecified future, with an unspecified number of hazardous things waiting for you. Fortunately, there is one thing that is specified: the gameplay!
We know how hard it can sometimes be to wrap one's head around some of the concepts of programming (been there, done that, bought the t-shirt), so we made sure that you were appropriately supervised.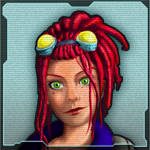 There are two characters in Algo-bot that will help you throughout the game: Tina, and the Director. Tina is the mechanical engineer of the power plant. She's not afraid of getting her hands dirty, works hard, and likes to crack a good joke once in awhile. She's there to help you learn the basics of the game and give you some tips when you get overwhelmed.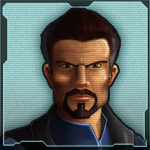 The director, as his name suggests, is the big boss of the power plant. He's not funny. He's stubborn and only concerned about one thing: efficiency in programming. He will remind you of that fact whenever an opportunity for optimization presents itself.
Next post, our designer will take you through the gameplay mechanics of Algo-bot right in this column. Come back for more later