We've gone ahead and posted Algo-Bot on Steam.
By voting for Algo-Bot on Greenlight, you increase the chances that Valve will distribute the game through Steam. This is pretty important for improving the game's visibility, and provides a secure, reliable way of distributing the game files automatically to our users.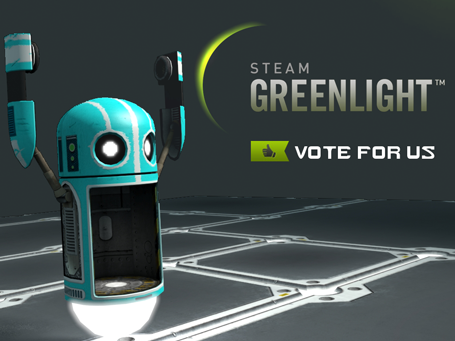 Greenlight is extremely competitive, so if you're excited about Algo-Bot, share the Greenlight link with your friends and vote "YES"! Your move!
Thank you!