Weekly Update #51: Rewarding bug and departure of Marc
Hello everybody

,
This week we fixed an issue with the Norns being rewarded at the wrong time: when using a toy, they were sometimes rewarded while they were still using that toy. So they learned to use the toys being used instead of learning to use those which are available.
Last week we implemented the Norns reactions (Norns having a surprise animation when a new toy appears near them), but there was still a weird delay, the animation being triggered some time after. It is fixed now.
It does not really concern the game as such, but we are also now able to manually send an iOS notification to the players, for example to do some announcements to all the players in the future.
Lastly, this week we see the departure of Marc, a programmer who did a lot of bug fixes as well as helping us with the Norn genomes. I wish you the best of luck for the future, Marc!
Have a nice week!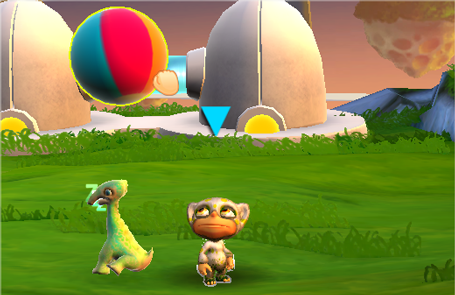 Some previous updates:
Weekly Update #50: Navigation mesh issue and new toys
Weekly Update #49:  "Surprise" animation and Android version
Weekly Update #48: a bit about the science kit
Weekly Update #47: Display Tweaks
Weekly Update #46: Resources and genome issue
Weekly Update #45: The Crafting Machine in detail
Weekly Update #44: Technical features