Weekly Update #57: Special abilities and XP
Hello everybody

,
Here is a small recap of the latest changes on Creatures Online:
-          As you know, the genes you can change in the Splicing machine are cosmetic. But now, you may also discover that sometimes after a Splicing a Norn can have some special "abilities" like repairing the machines faster or gaining more nutriments when eating grass / mushrooms, depending of the Norn's genes.
It is more like a small "extra", you won't be forced to splice a very specific Norn in the gameplay and there is not only one combination possible to have an ability.
-          XP obtained has been tweaked to reduce the gap between players playing with a few Norns and those playing with a lot of them. Basically, having 4 Norns is no longer 4 times more efficient than having only one. It is still more efficient, but not that much.
As for the more technical tasks:
-          We continued to fix rendering bugs
-          We also finished the handling of inputs on Android
That's all! I wish you a nice week

.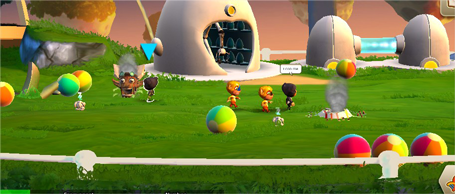 Some previous updates:
Weekly Update #56: The Localization
Weekly Update #54 – 55: Let's have a Mojito to celebrate!
Weekly Update #53: The Altar Machine
Weekly Update #52: Stock your items and new way to switch worlds
Weekly Update #51: Rewarding bug and departure of Marc
Weekly Update #50: Navigation mesh issue and new toys
Weekly Update #49:  "Surprise" animation and Android version