Weekly Update #58: The Mini-Norn bug
Hello everybody,
This last week we mainly fixed some bugs.
We fixed a bug with the Crawlers' light. Crawlers are critters found in the cavern, with a light above their head quite like lanternfishes. Now the light correctly follows the critter's model while it is walking.
We also reviewed the hitboxes on some agents as they were sometimes hard to select on iPhone.
Finally, we fixed a bug with mini-Norns. Although funny, it was a frequent bug prone to create some other bugs… With this bug, Norns kept a baby body while ageing.
That's all! Have a nice week!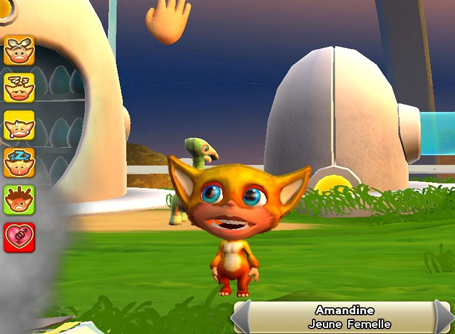 Some previous updates:
Weekly Update #57: Special abilities and XP
Weekly Update #56: The Localization
Weekly Update #54 – 55: Let's have a Mojito to celebrate!
Weekly Update #53: The Altar Machine
Weekly Update #52: Stock your items and new way to switch worlds
Weekly Update #51: Rewarding bug and departure of Marc
Weekly Update #50: Navigation mesh issue and new toys