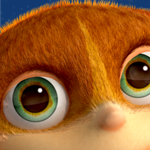 Hello to the Creatures community. Many of you have heard or read that the development on Creatures Online was halted. We wanted to make an official statement as things haven't been communicated very clearly as far as we know and we have been receiving a lot of messages from the community on our channels (FB, Twitter and such…).
So while it saddens us a lot, the development of Creatures has effectively been put on hold since September last year due to many reasons we can't legally talk about. At the moment we stopped the development, we can say that the game was close to Alpha with all races, toys, environments, crafting system, AI, genes, ecosystem and recycling machine in place, we were really close to be ready for a softlaunch. To achieve that stage, the team pulled out tremendous efforts  over the past 3 years and the last moments of development were a pretty difficult period for the team. As the publisher and legal owner of the IP, Big Ben made the call to pause the development of the project. Regardless of our implication with the game and its loyal community, we are not in a situation that allows us to change this decision.

We are very sorry that the old time Creatures community is left in the dark, we truly feel this is a waste of great, positive energy and good will from all of you and we wish the situation could be different. Pausing the development so close to release is still something we are recovering from,  it is now in Bigben Interactive's hands to keep you informed on what will happen next. Throughout the development of the game, with its ups and downs, we tried to have a very transparent communication on the development as we know you are such a great community, with great expectations too. We hope you appreciated this approach as much as we did.
We also received several complaints about the status of the official Creatures forums being spammed and invaded by bots, please note that Fishing Cactus has no control over those channels anymore (including forums and websites). This work was originally handled with great care by Sophie who was doing the community management and curation, Lucas and Andrea who were providing updates and posts to keep you updated on the progress of the game.
As far as Fishing Cactus is concerned, the future of Creatures Online now lies fully into Big Ben Interactive's hands. Despite what angry people might say, we have poured really a lot of efforts, energy and love in the Creatures game and we wish it will see the light of day, someday, somehow.
For now we are moving on, focusing our efforts on our new game Epistory (an atmospheric adventure typing game) that is already available on Steam Early Access.