Weekly Update #60: The Science Kit in Colour
Hello everybody,
The past weeks were focused on fixing bugs such as the following ones:
- Some speech bubbles are invisible
- Incorrect orientation for some cinematics
- Thought bubbles are displayed near Norn's portrait
- Norns staying idle on ladders
- Some objects become gigantic after repair
- Norns are incorrectly placed when sleeping in nests
- Player's order to the Norn is not displayed
- Nests do not rotate correctly
- Tatous are walking weirdly (they seem to do the moonwalk)
- No cursor displayed on the main menu
- Bridge on the plaja level is not correctly placed
- When selling an item, the selling feedback is not displayed
- …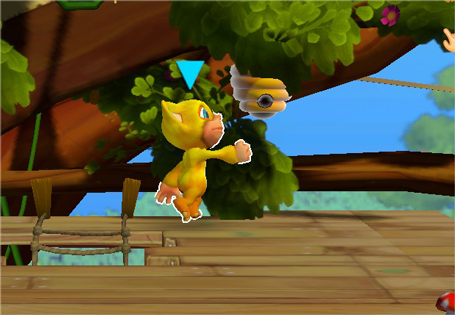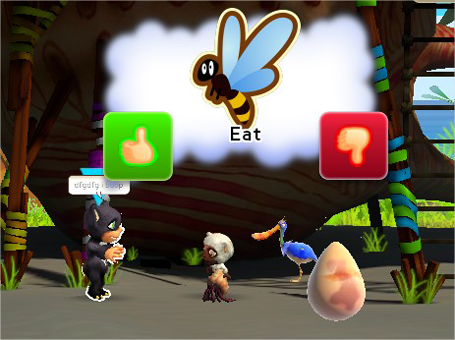 We also updated some icons and descriptions for the item kit products. Science kit descriptions have now colored chemical names allowing a better basic understanding. We also changed the order informations were displayed on the level up screen, as it was somewhat counter-intuitive.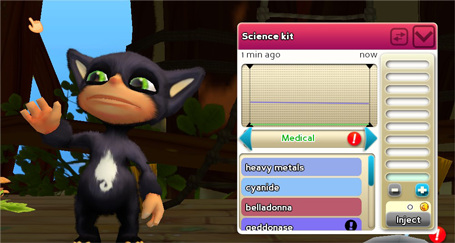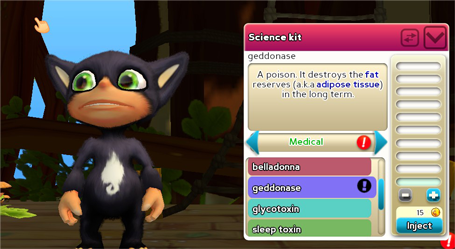 Concerning the Twitch session… We still have no information regarding the exact date. Of course, we'll keep you updated!
That's all. Have a nice week! 
Some previous updates:
Weekly Update #59: Twitch news and debugging
Weekly Update #58: The Mini-Norn bug
Weekly Update #57: Special abilities and XP
Weekly Update #56: The Localization
Weekly Update #54 – 55: Let's have a Mojito to celebrate!
Weekly Update #53: The Altar Machine
Weekly Update #52: Stock your items and new way to switch worlds