Hi Fox Riders,
This year again, we have been to Gamescom. This time was quite different thanks to the fact that we were part of the awesome Indie Booth Arena, which is the best place to meet other indies and play wonderful uncommon games.
It was also the first time that Epistory was showcasted during a public event since its release in March 2016. And guess what? People liked it! Some players, even told us that Epistory was the best game presented at Gamescom this year. What a compliment!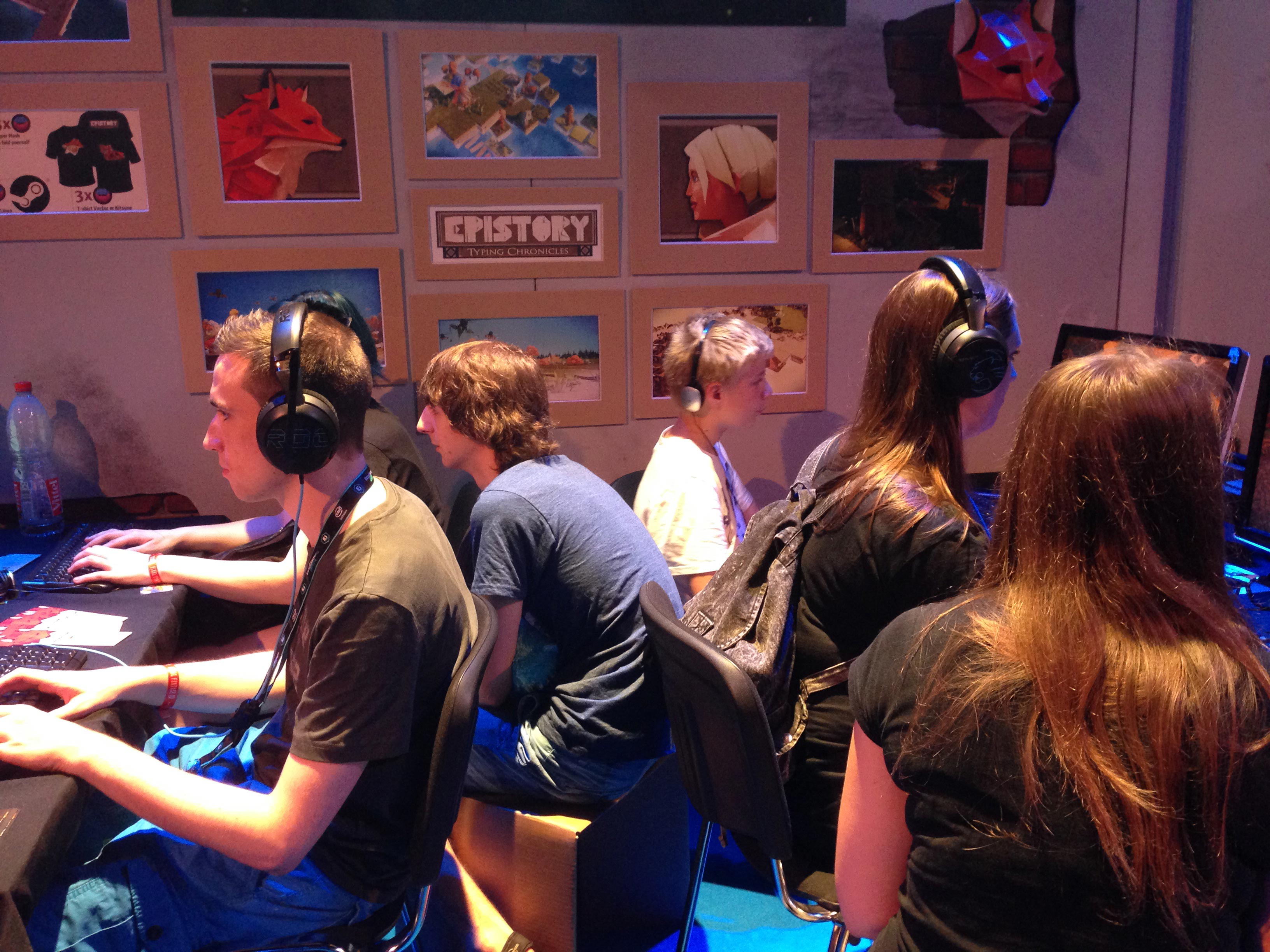 Like every year, we met some wonderful people: some new and some who knew us from last Gamescom. Hope, we'll meet again next year.