Hi Guys,
We did it! Algo-Bot has been Greenlit by the community and we would like to thank you for that!
You can imagine what it means to us to have such a great community supporting the game. We are now more confident about the reboot on Kickstarter. 
If you want to get new about the reboot you can sign up to Algo-Bot's newsletter here.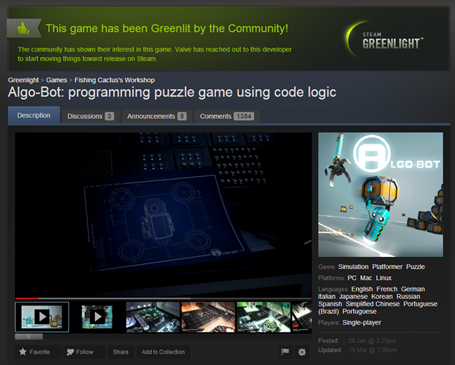 THANK YOU!