Ever dreamt of being a big shot producer or a powerful entertainment mogul? This is your chance to get started.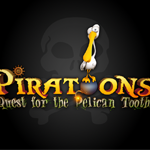 We have listed our next hit project on Gambitious, and everybody is welcome to invest in it and actually own a piece of the revenue share! Think of it as an evolved Kickstarter: by investing, you get more than a few perks and collectible gifts; you essentially become a stakeholder in the venture. Gambitious is basically like an online stock exchange for game properties.
The game project we have selected for this, titled Piratoons, is in very early stages of development and has been identified as having strong franchise potential.
Now sit back and relax, Mr. Big, here's our mind-blowing pitch for you: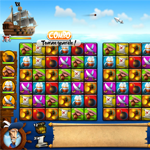 «Steer your ship along the tropical coastlines, upgrade it with new powerful and magical artifacts, recruit the most greedy pirate crew and engage in exciting real-time Match-3 battles to prove your skills and gather hefty amounts of doubloons!
Set sail for the search of the legendary Pelican Tooth, meet a great cast of wacky cartoon pirates, trade extraordinary goods, capture, protect and build harbors.
Piratoons lets you experience the warmth of the Caribbean Sea, its lush colors, seducing rhythms and extraordinary stories.»
Mind blown away? Feels like this is something you want to help making happen? Smells like a profitable opportunity? Then hop on board and let's go quest for those hidden treasures together! Oh, and if you're broke and want to help us get our games made anyway, you can still vote for Eyeball Invaders over at Steam Greenlight completely free of charge