A packed update this time around as we've let a bunch of norns go wild and loose and we all know what can happen when you do that

Our animator has spent a few days on a funny angle to present you our latest progress on the Norn Creatures. See, after getting viewed over a cool billion times down on Earth, Psy's intergalactic hit Gangnam Style has now reached Sphericus, the planet where the cute intelligent Norns race now (tries to) live. Enjoy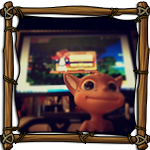 You probably have already noticed it on the official web site, some lucky few have even been gifted one while visiting Paris Games Week, a limited sample batch of small Norn figurines has recently been produced… And one of them has escaped from the box and is now hiding in our offices, stealing sneak peek photographs of our gang at work, paparazzi style! Follow our little Norn reporter's Instagram feed right here.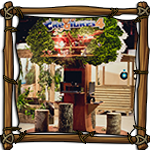 Our Sophie Schiaratura has also opened up a little something for you girls*: a Pinterest account full of cuteness all around. We will soon run some special activities there… If you're into nail-art and that sort of things, go subscribe immediately and pin away, ladies*!
(* If you're a male, you're welcome to take a look around too – We won't judge you.)
On a final note, some of you heard rumors about it so we might as well go on the record: we won't be ready to launch before the end of the year. The team is knee-deep in crunch time, learning to adjust their bodies and brains to less sleep at nights and more caffeine during the day, but there are still a few bullet lists to cross out. We currently hope to enter bêta phase in January. "Hope" means: it might as well be February that we wouldn't be totally shocked. That'd translate into a live date around March/April 2013 or so. "Ship when it's ready" is our stance on this one. Expectations are high and we know it — We can't afford to drop the ball by rushing it out. We've spent too much care on this so far. We will very soon deliver you with a more thorough, radically transparent update about what's been happening on the development side of things this far. Keep an eye on this space.