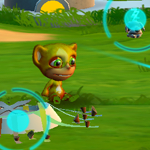 No need to tell you that we have been quite busy these days. Most of our teams are working on several projects at the same time excepting Creatures' team who is focusing on finishing Creatures Online. That game really cost us an arm.
Talking about Creatures Online,  we have been releasing a "weekly update" on the forum every week for 4 months now  . The point of those updates is to show to the community where the development exactly stands. We should have done that from the beginning but the community management was not that effective back in those days. It was the first time we had to manage such a big license with such an active community. We did our best and I really hope that the community noticed it. As you certainly know, Fishing Cactus doesn't take care of the CO page on Facebook nor the Twitter account anymore.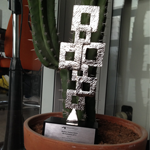 Andrea and I talked to Raphaël "Ulandar" from ProsiebenSat.1 Games, who is in charge of the whole community management of Creatures Online. A bunch of good ideas came from that conversation such as making videos to show game improvements, talking about CAOS, etc.
The sooner Creatures will be finished the sooner the team will be available to work on other games in production such as Algo-Bot which should hit Kickstarter in January. Yeah I know what you think! It's a fact that we have deadline issues

I have to admit that I've never thought that launching a Kickstarter campaign could be that difficult. Meanwhile, you will find our Kickstarter video here and signup if you want to be informed the day Algo-Bot hits Kickstarter. Hope that this game will be funded because it really deserves to be finished. It's not my only opinion, the awards below talk by themselves: Top 5 of the best Indie Game at Indie Prize Showcase and Best Serious Game in category HR – Training at Serious Game Expo. So, proud of our little fellow <3
To finish my post I would like to wish you a lot of Roasted Turkey, Mashed Potatoes and Pumpkin Pie! Happy Thanksgiving!