Penguin and cactus cross the border separating them and work together on the video game Canteen Monsters.
This Tower Defense will be divided in two complementary games (one on PC and one on mobile phone) but in a common universe: a primary school that we must defend from the invasion of wacky monsters out of the bottom of the canteen.
Canteen Monsters is intended by its original concept: it offers an experience on two complementary platforms that allows the player to share his winnings from a game to another.
The project won at the "Interactive Experience Transrégional" organized by Pictanovo and Wallimage, intending thereby to promote and encourage collaborations between the Nord-Pas-de-Calais and Wallonia.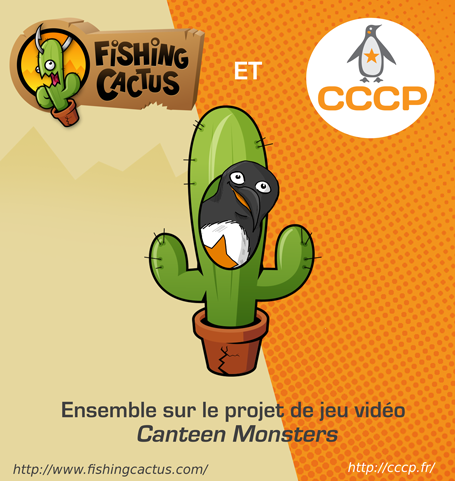 More about our new partner CCCP