Have you ever dreamt of imposing your hands to make things move like the Mini Darth Vader does in the famous Volkswagen commercial? Imagine being able to do just that with the power of your bare fingertips! In our new free game Slash Monsters, you slash your way through 6 challenging worlds and 36 adrenaline-pumping levels!
Slash Monsters is a free marine action game in cartoon-style coming out by the end of this month. All kinds of mutant monsters are lurking deep under the sea to invade the Planet!
Your final goal will be to save the sweet starfishes from some nasty pink mutant octopi that are after them. Octopi are not their only enemy: jellyfishes, worms and sea urchins want to wipe out these helpless creatures! Can you slash them all before it's too late?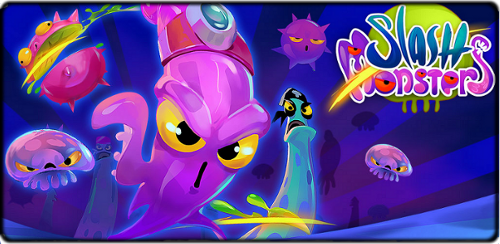 Many awesome combos will help you earn more pearls and unlock new achievements. But that's not it: you can also compete with your friends on who is the most lethal slayer!

More info will be shared soon, so stay tuned to hear more about Slash Monsters and how to save the ocean from the deep sea invaders!