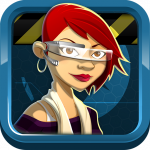 Is your teen safe on social networks?
Master F.I.N.D, the game we developed with Child Focus is the right tool to show him the dangers of social networking.
If used safely, social networking sites lets teens keep in touch with their friends and helps them express themselves. Our game is meant to help them understand the importance of keeping a bit of privacy and setting up properly their confidentiality settings. 
In this investigation game, your teens will play a web-detective and fight the cyber criminality. They will have to join a group of detectives from the F.I.N.D and infiltrate e-Talk (a Facebook-like network) to find clues, analyze them and use high tech super powers that will help support complex investigations and solve the most serious crimes.

 Master F.I.N.D is available in Dutch and French for FREE!
Dutch version:
Android: http://bit.ly/1kBxps3
Online: http://bit.ly/1mu5I6U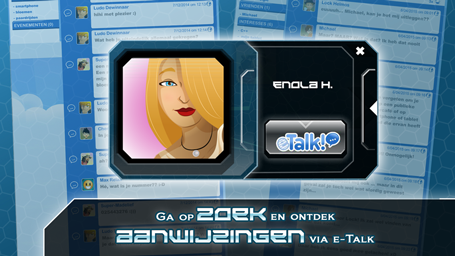 French version:
Android: http://bit.ly/1fJffIz
En ligne: http://bit.ly/RgimwA