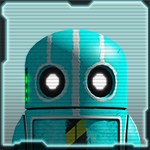 Hi Folks!
The moment you've been waiting for has come. Algo-Bot hits Kickstarter for the second time this year and we have 24 hours to do better than the last time.
What?! 24h? But this Kickstarter will run during 30 days!
YES, that's true but based on our observations we know that we less than 2 days to get as much backers as we can. Because Kickstarter is not about money but about backers! Backers are the key! So, every backer helps even if you back a single little dollar!
You don't want to back our project? That's just fine! Maybe you could share it around you and let potential backers the possibility to discover the game. Here's a short list of what you can do to help us. Do what you want but please, do something

Back the game
Watch the video entirely to increase our stats
Share the page a lot on Twitter, Facebook and G+