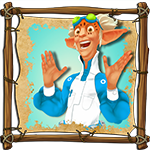 Over the last few weeks, Fishing Cactus has received a few visits of the nice people from ProSiebenSat.1 Games. The reason behind all that brouhaha was Creatures 4.
ProSiebenSat.1 happens to be a proper media and entertainment mogul over here in Europe. "ProSiebenSat.1 Games GmbH is the games company of ProSiebenSat.1 Media AG. As a leading publisher, the company focuses on the licensing and distribution of online and mobile games, and acts as a strong digital distribution partner for the gaming products of premium partners all over Europe." is what the press release lingo precisely says. Not only do they distribute in Europe several hit online games, including the great blockbuster games DC Universe™ Online, PlanetSide® 2, and the sequel of the EverQuest® franchise. They also run successful television stations (their original activity) in Germany and Nordic Countries, and have ties with massive French and Italian channels too (TF1 and RAI).
This is just the ideal partner for us, as small indie developer, and Bigben Interactive, as publisher. By partnering with this ideal fit, our respective companies will be able to each focus on what they do best: us making the game, Bigben Interactive making the toys and physical goodies and handling the logistics, while ProSiebenSat.1 Games makes sure that there are many people playing the game across Europe and that we can scale up the network properly.
Cause it's now official, the ink on the contract barely dry: we have entered an agreement with ProSiebenSat.1 Games for the distribution, maintenance and marketing of our game on the Old Continent.
There are a few consequences to this.
The first one is merely cosmetic: the official launch title will be changed from the tentative Creatures 4 to the definitive "Creatures Online" in an effort to attract new players who had never heard of the previous episodes some good 15 years ago.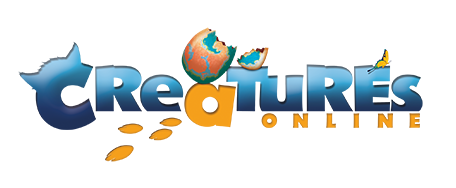 A more important shift is the fact that ProSiebenSat.1 Games is now in charge of deploying the right server network for us, which they have booked already and plan to be ready with around July or so. Once that's in place, they will be running a first round of beta, which at first will be CLOSED. Access to the beta will be as easy as creating an user account on their network, signing Non-Disclosure Agreements and then stick to confidentiality for realsies

If you live in another area of the World not covered by ProSiebenSat.1 Games, don't worry about a thing — We have no intention of leaving you standing in the rain alone. We are currently on the look for Northern American and Asian distributors of similar magnitude and we are in talks with several companies for that. Announcements will follow in due course.
Last but not least, a lot of you have asked us to show video footage of the alpha version we've recently feature locked. We'd like to do that. But rather than taking a lot of time editing a trailer that doesn't talk to you, we'd like to combine the depth of our game with the pleasure that was the Q&A session we recently had in the CreaturesCaves chat rooms, a few months back… So! How about a Google+ HangOut event with the team sitting in a sofa in front of the running demo, everybody? Would you attend to that? Say some time this June? Let' s hook it up!