To celebrate Christmas and the departure of our interns, we did our tradtionnal winter BBQ and setup our illuminated Yoda Christmas tree!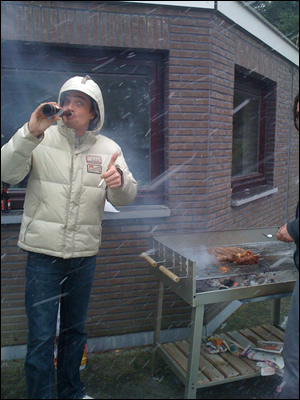 We are not Blizzard but this looks real snow no?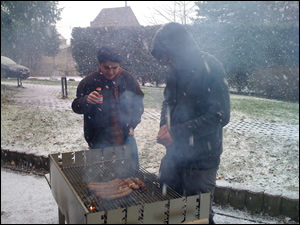 As usual our BBQ features big sausages

I'd like to thank Armand, Andreas and Marco for this delicious BBQ.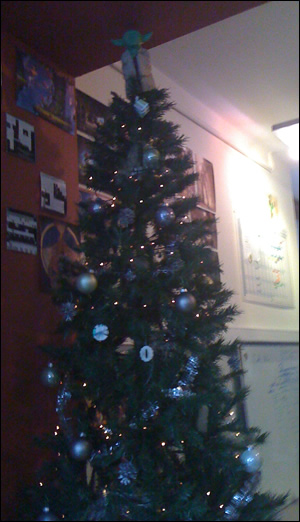 For those who missed the new blog theme take a look top left of this screen.