Weekly update #63 – Tweaking and answering questions about the video
Hello everybody,
This week, we added possibility to switch worlds by tapping on the teleporters. Before that, the only way to change the current world was by using the world monitor (the interface allowing you to see your worlds and in which world each of your Norn is).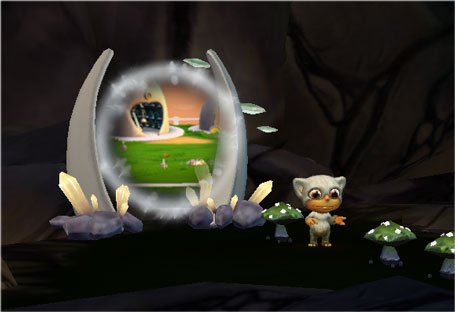 We also tweaked the volume of some sound effects. Some were quite piercing.
By the way, I would like to answer to these two questions / concerns I have encountered regarding the latest video:
- There are different Norns voices, one of them being much like the old classic Norns voices. Simply, none of the Norns in the video had it. It depends of the Norn.
- If you don't collect coins / XP by yourself, they will be automatically collected after some seconds, you actually don't need to collect them one by one.
That's all! I wish you a nice week.
Some previous updates: 
Weekly Update #62: Gameplay video (mobile version)
Weekly Update #61: The Twitch Session Official Date
Weekly Update #60: The Science Kit in Colour
Weekly Update #59: Twitch news and debugging
Weekly Update #58: The Mini-Norn bug
Weekly Update #57: Special abilities and XP
Weekly Update #56: The Localization