(For those of you who don't understand French, please relax: we are working on an English subtitled edition that we will upload to our Facebook as soon as it is ready.)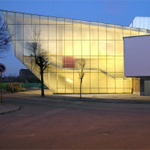 On 25th of September, in a really selective  setting , at Le Manége Theater in Mons, took place the award ceremony for one of the most important events in the area: the XIIIth edition of the Wallonia Export Grand Prix organized by the AWEX (the local governmental branch dedicated to export). The theme of the evening was 'the flight towards success', so the show was filled with circus acrobats in every corner.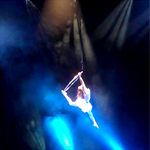 Fishing Cactus was granted the "Export Springboard Award" ("Tremplin à l'exportation" in French), to reward our huge growth in overseas sales over the last 3 years.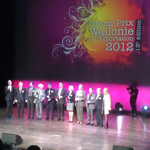 Honored and privileged we thought of sharing a couple of pictures with you folks from the award ceremony and TV videos from the media coverage. For more of those head onto our Facebook page! We ave been literally invaded by television crews this days and it was really fun seeing each others on TV!
So here's your chance to know us a bit better, grab your popcorns, 'cos it's gonna start! Quick!